CAROLE KLEINBERG, Producing Artistic Director
ROBERT LIPKIN, Executive Director/Resident Playwright
JOE MICALS, Composer/Arranger
RICHARD STRONG, M.F.A., Resident Designer/Graphic Artist
CAROLE KLEINBERG, Producing Artistic Director
Carole brings an exceptional wealth of talent and experience to our team at Page To Stage Productions.
She has enjoyed a long career as a professional in many facets of the theater. As a director, she brought over 100 plays to life on the stage, including award-winning productions of The Diary of Anne Frank and The Elephant Man. Sarasota audiences enjoyed her productions of The Drawer Boy and Kiss the Moon, Kiss the Sun for the Banyan Theater Company,Fiddler on the Roof, and Little Women, The Musical at The Players of Sarasota, Nickel and Dimed at the Venice Theater,The Long Weekend and Mixed Emotions at the Island Players, Harvey and Crossing Delancey at the Lemon Bay Playhouse. She conceived and directed Movies that Changed My Life, Musicals that Made My Heart Sing, and Uncommon Woman: A Tribute to Wendy Wasserstein with The Broad View Theater Troupe.
Carole came to Sarasota in 1999 to begin work as the Director of Education and Outreach for Sarasota's prestigious Asolo Repertory Theatre, where she managed Access to the Arts developing education programs which reached thousands of students, families and theater-goers.
[read more="Read more about Carole" less="Read less"]
At the Asolo she co-produced the groundbreaking Kaleidoscope Musical Theatre Workshop which grew from a five-week summer workshop to a year round program for actors with developmental disabilities.  After leaving the Asolo she served as the Artistic Director for the Banyan Theatre.
Carole's ongoing work as a dramaturg "midwife" to playwrights, helping them develop and refine their new plays, brings her in contact with playwrights from across the country. The plays she has helped to "birth" range from award-winning comedies, to musicals, to serious plays including Robert Lipkin's fascinating psychological drama, Sweeter than Justice.
As a theater educator, she enjoys her involvement in the development of a very promising arts organization, The Mark Twain Education Society, a production company offering a wide range of programming using the wit and wisdom of Mark Twain as a vehicle for educating and inspiring students and adults.
Carole came to Sarasota from Chicago's north shore, where she was a Professor of Theatre at Oakton Community College.  At OCC she coordinated special acting programs and was the lead director for the Performing Arts Center main-stage productions.
She serves on the board of The Sarasolo Arts Festival, a unique 10 day event showcasing the original works of solo artists from around the country.
Carole holds a B.A. in Theatre from the University of Illinois, an M.A. in Theatre Arts from the University of Miami, and has done additional degree work in theatre at UCLA, and in Adult Education at Lewis University in Evanston Illinois.
[/read]
Back to Top
*************************************************************
ROBERT LIPKIN, Executive Director/Resident Playwright
Lipkin brings his creative artistic voice and experience to our team at Page To Stage Productions.
Lipkin is a writer and playwright, leaving in his wake eclectic careers as an entrepreneur, corporate executive, and a licensed attorney, formerly in Philadelphia, PA, and currently in Florida. He leads our Page to Stage Productions team as a creative force.
Lipkin has authored short stories and memoir pieces which have appeared locally, regionally, and nationally. These include his short story, Of Wine And Aging, his humorous take on why Boomers could not stay married, was published in Girlfriendz Magazine.
Three of his short plays (Of Wine And Aging, The Promise, and Magic Revisited) were performed at downtown St Petersburg's Studio@620 Theatre in November, 2014. His 10-minute play, Cul-De-Sac was included among an evening of short plays presented at the Raymond James Theatre by then Producing Artistic Director, Todd Olsen, of the American Stage Theatre Company.
[read more="Read more about Lipkin" less="Read less"]
A reading of his full length play Sweeter Than Justice was presented by Theater Odyssey at Art Center Sarasota in 2006.  After undergoing extensive revision, STJ is in the final stages of development and will premier in Sarasota in 2016, in May, at The Asolo's Cook Theatre.
Lipkin is, also, the voice, or, more accurately, the  "… moving finger that writes and moves on…" (with attribution to Omar Khayyam) behind the web site Satire-ish.com, his homage to one of his childhood heroes, Art Buchwald. Tip-toeing, respectfully, in Buchwald's shadow, Lipkin focuses on the self-inflated, targeting, especially, those who think we are asleep, or sheep, or too preoccupied to notice them picking our pockets. And sometimes, wandering from the cacophony of the front pages, he opines, with his unique brand of humor on the stuff humans wonder about.
Lipkin engaged in the private practice of law for several year in Philadelphia, including four years as special counsel to the Trustees of the then bankrupt Penn Central Railroad, during which he was involved in the sale of the Pam Am Building, Madison Square Garden, the Barclay Hotel and other Manhattan iconic properties owned by the railroad. Later, Lipkin chartered Rutgers Casualty Insurance Company, serving as its CEO and President for nine years. Concurrently, as President and founder of the Rutgers Motor Club, Lipkin received a White House Entrepreneurial Award for an innovative program he designed with MADD – to provide a free taxi ride home, from a restaurant or bar, to club members, offering an alternative to driving while intoxicated. Later, he served as Director of Marketing for a national insurance carrier.
Robert Lipkin earned his Bachelor of Science Degree from Temple University and Juris Doctorate from Villanova Law School. He is a member of the Dramatists Guild, The Suncoast Playwrights, and a former  member of the Board of Directors of Havre de Grace, Maryland's Art Council and New Jersey's Perkins Art Institute, then the largest teaching art institution in New Jersey.
[/read]
Back to Top
******************************
JOE MICALS, Composer/Arranger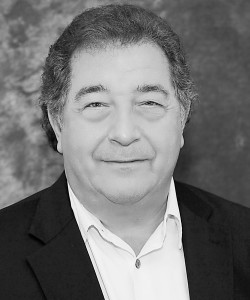 Joe Micals has played keyboard for The Drifters; scored specials for HBO, PBS and motion pictures; MC'd concerts for B.B. King, Bo Diddley Jr. and oldies revival shows including the Five Satins, the Del Vikings, the Duprees, the Marvelettes, Dee Dee Warwick, the Strangeloves, Bill Haley's Comets and many more.
Besides his many commercials, vocal characterizations and acting credits, Joe has worked as an opening act with Eddie Murphy, Rosie O'Donnell, Jackie "the Joke Man" Martling, Rob Bartlette, Bob Nelson, Robert Klein, Jackie Mason, Pat Cooper, Kevin James, Jackie Vernon, Andrew "Dice" Clay and many others.
Joe has entertained such dignitaries as Senator Fred Thompson, Mayor John Linsay, Senator to N.Y. Alfonse D'Amato, Mayor David Dinkins, Former Secretary of State of Florida Katherine Harris, Ambassador to South Africa Charles Gargano and was entertainer of choice on September 10, 2001 for President George W. Bush.
Joe is also proudly recognized as a "Tennessee Gentleman," Arkansas "Ambassador of Good Will" and "Kentucky Colonel" by the governors of those three states.
******************************
RICHARD STRONG, M.F.A., Resident Designer/Graphic Artist
American artist Richard Strong studied graphic arts and photography at the University of South Florida and earned his M.F.A at Art Institute of Boston/Lesley University College of Art and Design.
As part of his training he studied under Frank Rampolla, Bruce Marsh and Theo Wujcik.  He also was fortunate enough to work in association with the likes of James Rosenquist, Ed Ruscha and Robert Rauchenberg.
Trained as a hand press printmaker, technically precise, compositionally imaginative and curious, Richard created what would become his signature style of photo montage on litho plate.  Originally done in studio, darkroom and on a hand printing press, the result of that process is now achievable with a computer and high quality printer.
Richard's work has been exhibited at numerous galleries and shows throughout the East Coast from Boston to Florida.
Constantly making the remarkable from the mundane, Richard is ever looking and creating new possibilities in artistic expression.
Richard Strong lives in Sarasota, Florida.