Sweeter Than Justice
AMANDA SCHLACHTER (Geanina Palmieri) is thrilled to be a part of Sweeter than Justice. As an actor, Amanda has performed with The American Academy of Dramatic Arts, The Orlando Shakespeare Theatre, The gg Monologues, Florida Studio Theatre (New Play Festival), The Gorilla Theatre, Sarasota Actor's Workshop, and toured nationally with The Day I Opened My Eyes and multiple children's theatre companies. In addition to her recent M.F.A, Amanda holds degrees from The University of Central Florida and The American Academy of Dramatic Arts, where she was a member of their performance Company.  www.amandaschlachter.com
She is also the assistant director of SOURCE Productions and privileged to work with teens and young adults in this life changing work.  Amanda earned her MFA in Acting from the University of Florida, where she was a Fellow and a recipient of the 2015 Graduate Student Teacher Award of the Year.  In addition, she was an intern with Shands Arts in Medicine.
Amanda's directing credits include: State College of Florida (Anatomy of Gray), Reflections Theatre Ensemble's Songs for a New World,  two seasons with Kaleidoscope (Picture This & Unwritten) a partnership with Asolo Rep and Community Haven for Adults and Children with Disabilities; The gg Monologues; Sarasota Actor's Workshop and The Source Theatre. (Read My Lips and I Want to Know), as Event Coordinator with the National Tour of The Day I Opened My Eyes, The Players Theatre (A Midsummer Night's Dream, Flapper, Wonderland, Music Man, Best Beware My Sting, Toy Camp and multiple original showcases) Amanda has also worked with American Stage, Sarasota Community School, The Sarasota Film Festival and Girl Scouts of America.
*************************************************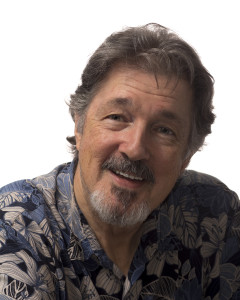 DON WALKER (Frank Goldstein) appeared on the Banyan Theater Company stage as Serge in Art; Gardner Church in Painting Churches, sharing the stage with favorite co-star and wife Jenny Aldrich; Morgan in The Drawer Boy and Becky's husband Joe in Becky's New Car. At Asolo Rep, Don served as foreman of the jury in Twelve Angry Men, as Georgia delegate Lyman Hall in 1776, and Congressman Peebles in Both Your Houses. Local audiences will also recognize him as the Sheriff in The Best Little Whorehouse in Texas, Caldwell B. Cladwell in Urinetown, and from dozens of Golden Apple Dinner Theatre productions. After acting in several seasons of Theatre Odyssey's Ten-Minute Play Festival, Don turned to directing with It's Time to Move by Ron Pantello. Don previously served as director for Banyan Theater's productions of A Lesson From Aloes, Time Stands Still and The Price.
*********************************************
JOSEPH PARRA (Marco Donnatucci) is so very happy to part of this beautiful Regional Premiere! He is a member of Actors Equity Association and SAG-AFTRA and has been a professional actor for over 40 years.  His theatrical credits range from New England through Florida and he has performed at such venues as Asolo Theatre, American Stage, Stageworks, Banyan Theatre, Alhambra Theatre, Berkshire Theatre Festival, Wayside Theatre and around 40-50 more that he can't recall offhand.
Audiences have also seen him in movies over the years ranging from THE GODFATHER through an in-house infomercial for Publix Markets.  TV audiences will remember him from RYAN'S HOPE and his old Allerest commercial. He thanks you for your patronage and support of live theatre and helping to keep him employed!!!
**********************************************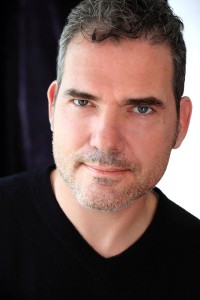 TOM FOLEY (Michael Shapiro) is an actor  and teacher living in Sarasota. He is very excited to be a part of the regional premier of Sweeter Than Justice. He received his bachelor's degree from Eastern Michigan University and his master's degree from the University of Florida. As an actor he has appeared in shows at the Hippodrome Theatre, The Performance Network in Ann Arbor Michigan and the Michigan Shakespeare Festival. His favorite roles include Roy Cohn in Angels in America, the Ghost and Player King in Hamlet and Johnypateenmike in The Cripple of Inishmaan.
**********************************************
RAFAEL PETLOCK (Joey Donnatucci), is a former Equity and SAG actor with over 35 years experience. He has been in major motion pictures including Scent of a Woman, Godzilla 2000 and Into the Night with Wesley Snipes. Television credits include Guiding Light, As the World Turns, and Another World among others. He has appeared in numerous national commercials and voiceovers and has several Equity Off-Broadway credits as well. Since moving to Florida, Rafael has appeared on many local stages, among others, with the Starlite Players: Gerald in Rage Against the Robot  and Anthony/Antonio in The Unmovable.
**********************************************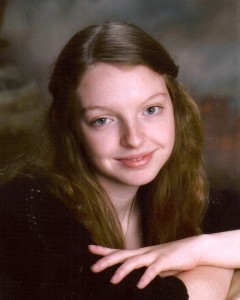 BRIANNA LARSON (Susan Betelli and Sylvia Goldstein) is an actor, playwright, director, and teaching artist. A graduate, with a BFA in Theatre, from the Tisch School for the Arts at New York University, she has performed and produced her original work in New York City, St. Louis, Dublin, and throughout the Tampa Bay area. Among her favorite roles are Mary Weaver, The Crucible (NYC); Lizzy, The Respectable Prostitute (NYC); Helen Keller, The Miracle Worker (St Louis); and Janis Joplin, I Bet You Think This Song Is About You (NYC).
Briana is the artistic director of Theatre eXceptional, a theatre company that produces shows with and about people with disabilities. She is also the coordinator of the 4×6 Fest, a 24 hour play festival funded in part by a Jeff Norton Dream Grant from Theatre Tampa Bay. Most recently and locally, in Clearwater, Brianna directed a production of Gas And Candles and, in Sarasota, she will soon be appearing as Sister James in Doubt (April 14-17/21-24) Backstage at the Players Theatre.  Brianna currently resides in St. Petersburg with her three cats.
**********************************************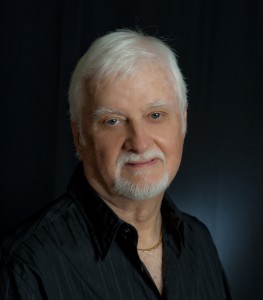 DAN HIGGS (Father Paul Mahoney and Philip Kaplan) is honored to join the cast of Page To Stage Productions' regional premiere of Sweeter Than Justice. Locally, he performed in a dozen productions at the Asolo Repertory Theatre including Nicholas Nickelby and Amadeus. Other productions include The Sunshine Boys (Sarasota Players), I'm Not Rappaport (Manatee Players), Sugar Babies, (Venice Theatre), Inherit The Wind (Charlotte Players) and Greater Tuna (Island Players).
Most recently, Dan portrayed Dr. Sorn in Urbanite Theatre's production of Stupid F****** Bird. He was also in the original production Old Enough to Know Better (Florida Studio Theatre) and as a 101 alumnus in the award-winning ten-minute play High School Reunion (Theatre Odyssey). Dan and his wife Shigemi live in Sarasota with their four-legged family member, Starlette.